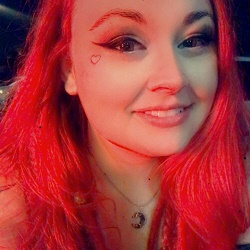 Kohleen was born and raised in Naples, Florida. As a child she was surrounded by animals and always hoped to be a Veterinarian!  As a teenager Kohleen had a knack for finding stray dogs/cats that were in need. She's fostered over 5 litters of puppies, kittens and even rats, bringing them to proper health and finding forever homes for them.
Kohleen became a mother to her son Jude in 2012, and he has been what has driven her to be successful in life. Being a kennel tech at the age of 21 in Naples until she moved to Cape Coral to help care for mother.
Realizing veterinary care may not be a good fit, Kohleen apprenticed at a small grooming salon and realized this was her dream job! Soon after being hired at Petsmart, Kohleen went to grooming Academy and received training on how to be a proper groomer.
After two years of working in an overwhelming corporate atmosphere and a strong passion for grooming Kohleen decided it was time to move onto a private salon so she could really enjoy her career. Three years of searching for the right shop she finally found TenderCare Grooming and has never felt more comfortable and fulfilled as a groomer.
Outside of work Kohleen enjoys painting, watching scary movies and spending time with her son and three step children!